61 drivers from PREQ participated in the DeWALT GP, the first round of E-BaTCC series in World Sim Series system. Karolis Jovaisa (SEAT Leon) won the race in the highest division, followed by Ernestas Andrijauskas and Simonas Urbonas, both with Porsche GT4 cars. While Division 2 victory went to Damian Lempart, while Division 3 was won by Tadas Gedminas.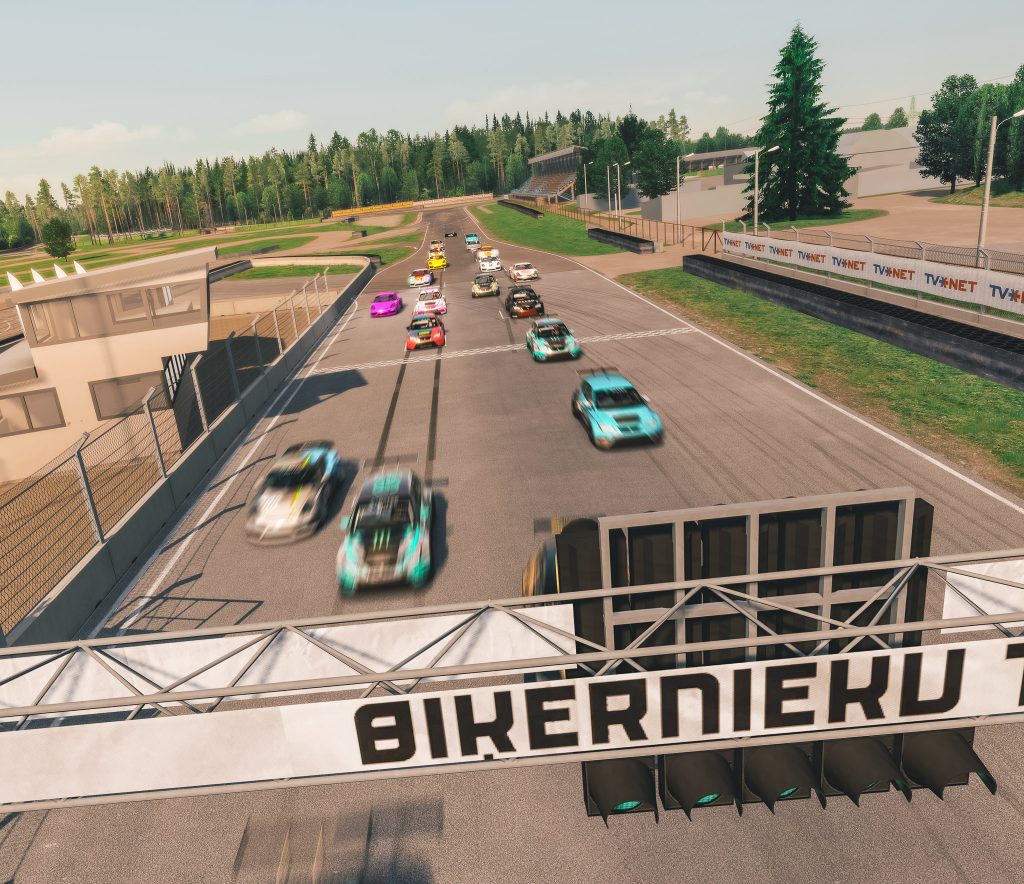 The Qualifying for round 1 was really close and the starting position meant much in the competitive field like this. Pole position went to Karolis Jovaisa with a lap time of 1:20.270, second was Edvinas Zadeikis(+0,041), Tauras Gudinavicius was third(+0.228). Second row was completed by Latvian Dzintars Raits.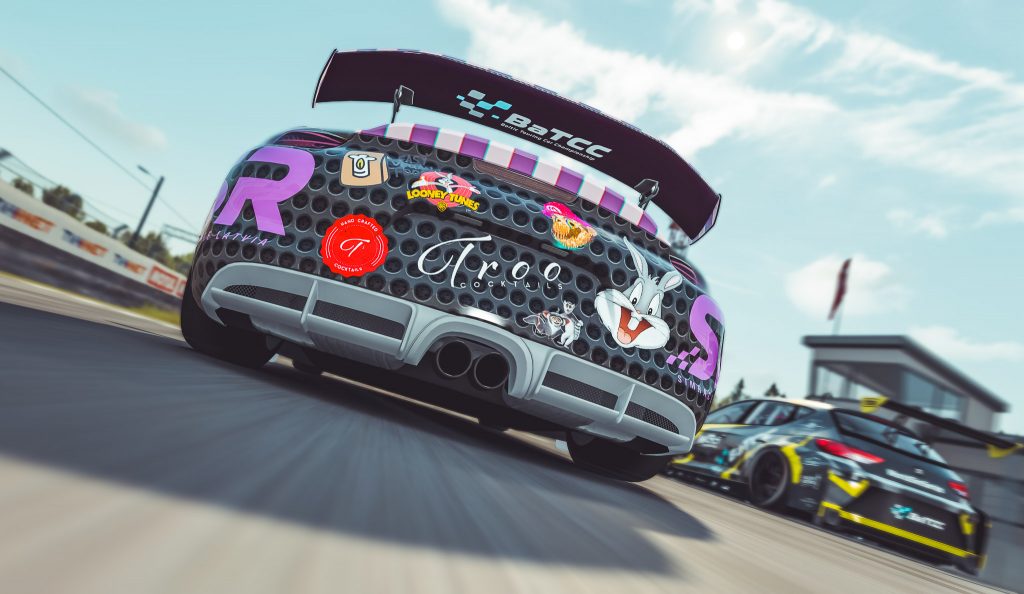 Jovaisa had a good start and kept his first position in the first corners. Ernestas Andrijauskas had a great start rocketing throught to 2nd place. Tauras Gudinavicius was closely following him and overtook Ernestas in the first lap. Jovaisa and Gudinavicius slowly pulled away from the field. Simonas Urbonas did a really god job in opening laps, getting from 14th on the grid to third place.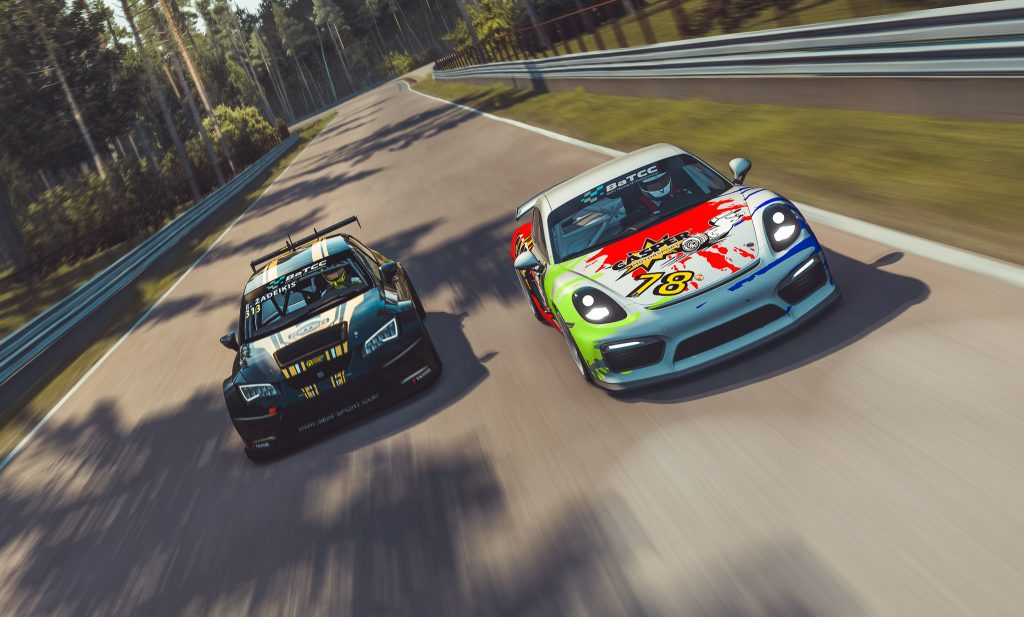 Gudinavicius had some errors in pitstops that relegated him to the middle of the field where hard battles were experienced for the positions. Karolis Jovaisa secured a win with big gap of 25 seconds to Ernestas Andrijauskas who in the last lap managed to overtake Simonas Urbonas for the 2nd place. 4th was Janis Kalvans, while fifth place went to Justas Staciokas.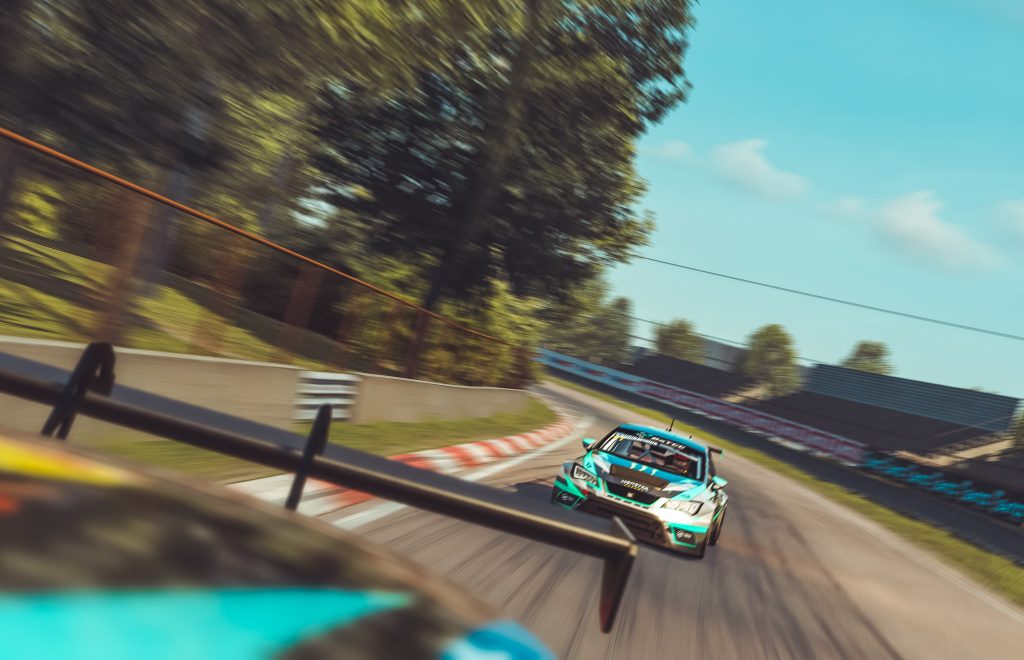 2nd round Febi Champions League GP of E-BaTCC series will take place on May 24 in Nemuno Ziedas race track. TOP 5 drivers from each division will be promoted to a higher division, while lower 5 will get relegated.
eBaTCC standings after ROUND 1