E-BaTCC round 2 Febi Champions League Grand Prix had all that a sim racing racer and spectator would want – high race pace, great racing side by side and battles for 1st position right till the finish line!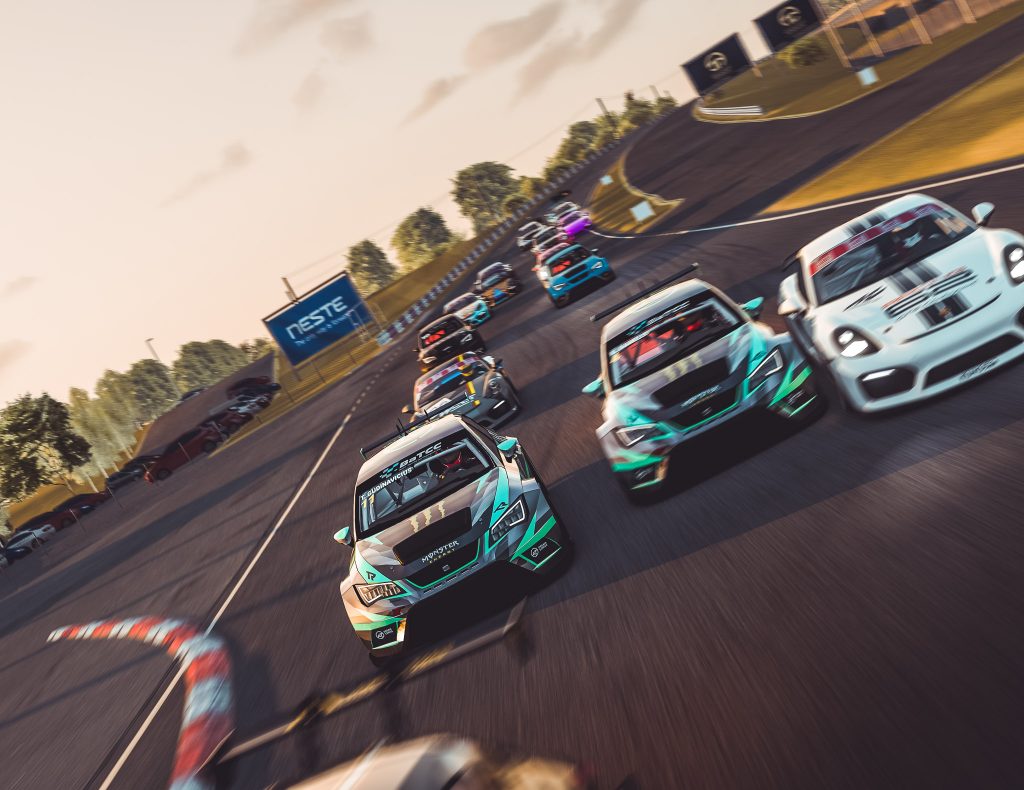 The round 1 winner Karolis Jovaiša was the man to beat in Kaunas, and he had a lot of competitors on his home soil. Edvinas Zadeikis was the fastest among the challengers. Pole position went to Jovaisa, second Zadeikis and the third place went to Tauras Gudinavicius. The top 6 positions all went to Lithuanians, while Finn Tuomas Halonen was best of the rest in P7, 0,6 sec off the pole.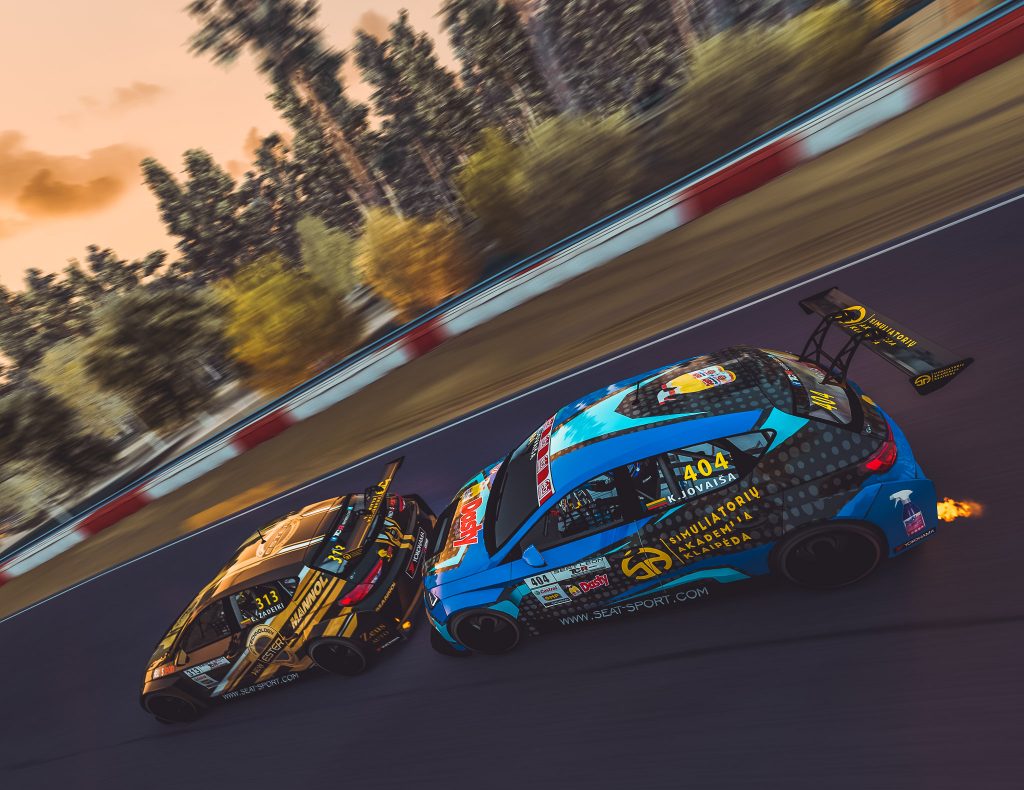 The start was with only minor accidents and the race was greenlighted. Porsche driver Ernestas Andrijauskas had a great start and got himself up a couple of positions. The first big drama for the lead started in mid race when Karolis Jovaisa made a small mistake entering the pits, it took some time to repair the car. Edvinas Zadeikis had just enough time to pass Karolis when he exited the pits and the battle for the 1st place was on. Karolis was chasing Edvinas for 30 min less than 0,5 sec behind him. Edvinas managed to repel all offensive maneuvers, including  in the penultimate lap where drivers entered a corner side by side. Dream 2 Drive racer Kasparas Vaškelis took the third place.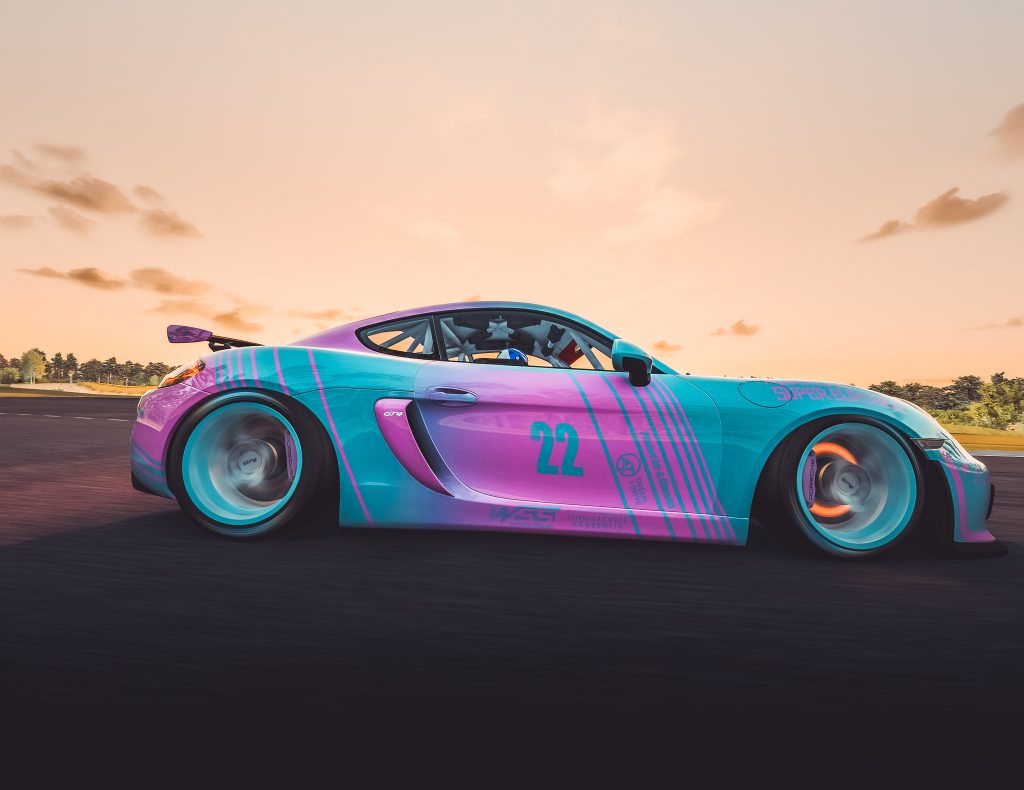 Andrius Šliumba had a great race climbing up to 4th place from the 13th on start. First event's second place guy Ernestas Andrijauskas took home 5th position. Wild card racer Mikk Maaten finished 14th while Džiugas Tovilavičius DNF.
3rd round of E-BaTCC World Sim Series will take place in auto24ring track in Parnu on June 7th. TOP 5 drivers from each division will be promoted to a higher division, while lower 5 will get relegated.
Div1 TOP5
Edvinas Žadeikis
Karolis Jovaisa
Kasparas Vaskelis
Andrius Šliumba
Ernestas Andrijauskas
Div 2 TOP5
Tadas Gedminas
Andrejs Laipnieks
Kristian Pints
Jurij Lapo
Karolis Pakrosnis
Div3 Winner:
Toomas Vabamae
Championship standings, TOP5:
Karolis Jovaisa, 43 points
Tadas Gedminas, 35 points
Edvinas Žadeikis, 31 points
Ernestas Andrijauskas, 28 points
Andrius Šliumba, 25 points