We have listened to our community voice and saw high popularity for the GT3 race series over the last couple of months on our platform. This led us to create the special event "WSS GT3" series for our members to enjoy popular tracks, fast cars and very high competition. In the following couple of months you will be able to participate in 8 challenging rounds, which will happen every sunday evening. A nice way to relax before the weekdays starts and charge yourself with new energy.

To further even out the competition, we decided to only count 4 best rounds results for each driver. This means that things might change drastically after every race reaching the finals and podium.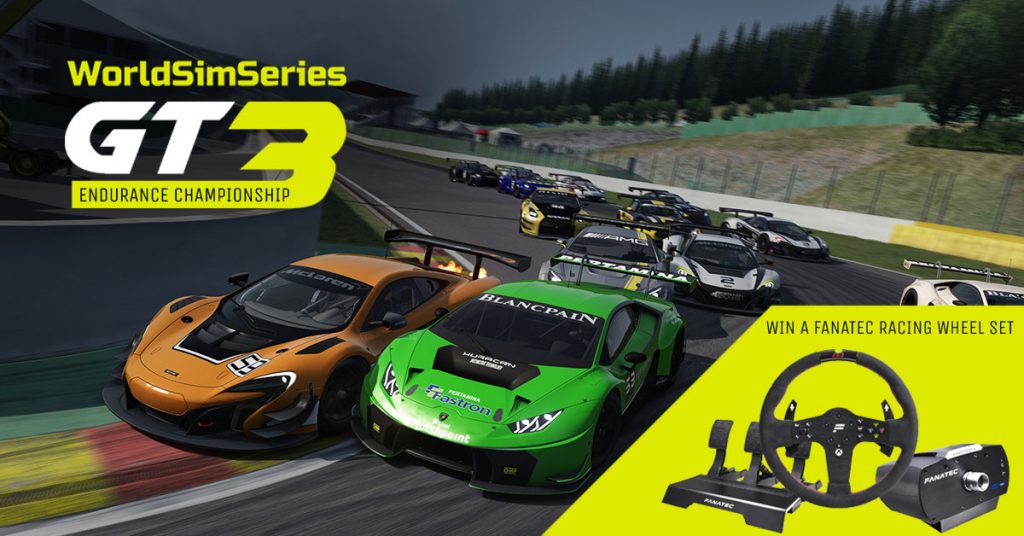 Furthermore we have improved our ranking, rating and safety points, also the possibility to practice before the competition the whole week, change cars, upload custom paint for any round. By buying entry, the server will be open for you to practice the whole week and enter the race on Sunday evening.

The championship contains 8 events:

20.09.2020 Round 1, Spa-Francorchamps
27.09.2020 Round 2, Sebring
04.10.2020 Round 3, Road Atlanta
11.10.2020 Round 4, Zandvoort
18.10.2020 Round 5, Imola
25.10.2020 Round 6, Bathurst
01.11.2020 Round 7, Barcelona GP
08.11.2020 Round 8, Nordschleife-Endurance
You will be able to choose from the following cars with custom BoP:

BMW Z4 GT3
Ferrari 488 GT3
Lamborghini Huracan GT3
McLaren 650S GT3
Mercedes-AMG GT3
Nissan GT-R Nismo GT3
Porsche 911 GT3 R
Championship prizes:

🏆 1st place  Fanatec CSL Elite Steering Wheel Set with pedals
🥈 2nd place Fanatec CSL Elite Pedals LC Set
🥉 3rd place Fanatec Clubsport Handbrake 1.5V

Each of the prizes will be shipped to the winners on our costs.