Massive grids, close racing and fight till the last round, that's how we can describe E-BaTCC Season 2 with BMW 325 CUP cars, simulated to be very much like the real ones. The series was dominated by three Lithuanian sim racers and anyone could win it.
In the last round in Bikernieki race track, Tauras Gudinavicius was fastest in the Qualifying narrowly beating his closest rivals – Edvinas Zadeikis and Karolis Jovaisa.
Gudinavicius made a good start and could escape the chaos of the first lap. While Zadeikis and Jovaisa battled for a couple of laps, giving Gudinavicius time to escape and build a gap. Zadeikis saw the chequered flag second, followed by Jovaisa. Voldemars Kalve was the best of the race but was penalized after the race and had to drop several positions. Karlis Ozolins was classified 4th, Janis Straupe 5th and Haroldas Jotautas was 6th.
Race 2 as always saw TOP10 reversed, so Kristaps Filipovs had the chance start from the pole, alongside of Justas Pirinauskas. Filipovs made a great start and saved his leader position for most of the race, while eventually was caught and overtaken by Davis Bite and Edvinas Zadeikis who also managed to pass Bite and win the final race of the season. Bite came home second followed by Filipovs. With massive battles, all race long, fighting through mid-pack the duel Karolis Jovaisa and Tauras Gudinavicius finished 4th and 5th respectively, while Janis Straupe was sixth.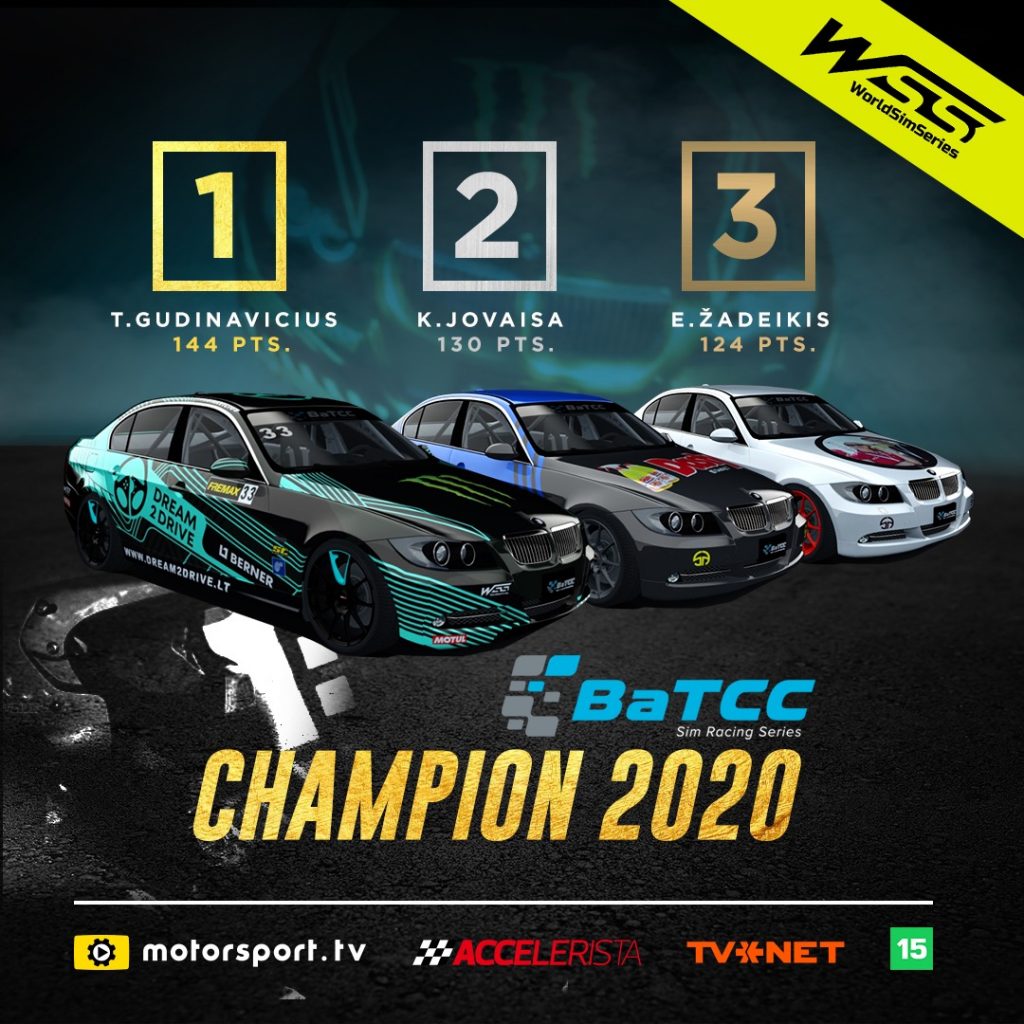 Edvinas Zadeikis won the round, but the round's prize – testing with a BMW 325 CUP car goes to Davis Bite, as all in front of him in the round standings have already won the prize. Tauras is the champion – so he gets the big tests of 1 hour driving in the Parnu race track!